We Are Committed To Helping First Responders Achieve Their Career Goals.
We work with all levels of first responders, including the officer through their career, to aid them in moving forward to their next position. Our Nationwide Recruiting Network (NRN) is a one of kind service for the First Responder industry. The owners are veterans of the First Responder industry, capable of recognizing trends and providing much needed solutions with respect and recognition to the industry.
We Care About First Responders
After a total of 120 years in Law enforcement, we know what it takes to develop a successful career. Let us help you find your dream job.
We care about the Law Enforcement Profession and want to make sure that it thrives in the current environment. We are committed to getting the right person for the right job.
We are committed to improving the recruitment process and helping Law Enforcement find quality recruits.
Dedicated to 1st Responders
A platform to highlight positive benefits of 1st Responder Careers
Search method is unique and proprietary
Comparison of agency benefits and offerings
Microsite highlighting agencies key attributes
Allows search by Geographical region
Side by side comparison results
Detailed agency characteristics
The most accurate results
Allows agencies the ability to highlight their community
Ability for the agencies to outline their mission, strategy and culture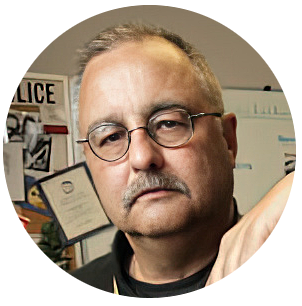 Mike retired from the Tulsa Police Department after 37 years of service, 31 of which were devoted to working the homicide desk. It was only natural for Mike to rise to a role of leadership, and he commanded the Tulsa Homicide Unit for 16 years while leading the unit to a case clearance rate of 95%. 
Upon retirement, Mike founded his own private investigation and security consulting firm, which has conducted numerous security risk assessments for high-profile clients, such as the NBA, major national pipeline companies, and international aerospace companies. Mike helped create and volunteers his time serving on the Tulsa County Cold Case Task Force reviewing and preparing cold cases for prosecution.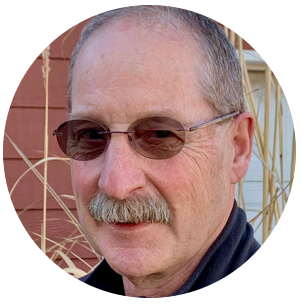 Lowell possesses over 40 years of experience in law enforcement, 25 of which were spent as a Special Agent with the Bureau of Alcohol, Tobacco, Firearms, & Explosives and the United States Secret Service. Lowell worked for nine years with the Tulsa Police Department prior to moving to the ATF. During his federal tenure, Lowell served on the Special Response Team and has immeasurable expertise in small unit tactics, crime scene investigation, securing arson and explosion sites, and spearheading the response posture to high-profile national emergencies.
Lowell is highly skilled in special operations, personal protection, and criminal investigations. Upon retirement from ATF&E, Lowell founded his own independent contractor consulting firm and served as the Special Operations Division Lead Tactical Instructor. Lowell volunteers his time serving on the Tulsa County Cold Case Task Force reviewing and preparing cold cases for prosecution.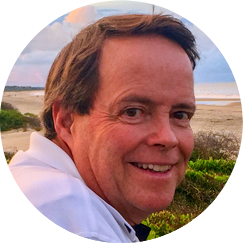 President and Chief Technical Officer
With over 30 years of experience in law enforcement, Tim Bracken has been a consistent leader with a reputation for progressive results. Tim led the Tulsa Police Department's Major Crimes Unit for 17 years with an impressive 88% case closure rate. Tim served as a Field Training Officer and a Field Supervisor in high crime areas, and he also helped create the Disaster Response Team. In addition to his field duties, Tim coordinated community meetings and conducted countless search warrants.
Tim combined his law enforcement expertise with his technological skills to spearhead marketing strategies for a start-up software company called Infoglide, which developed investigative software for municipal, state, and federal law enforcement agencies as well as private investigators. Tim helped create and volunteers his time serving on the Tulsa County Cold Case Task Force reviewing and preparing cold cases for prosecution.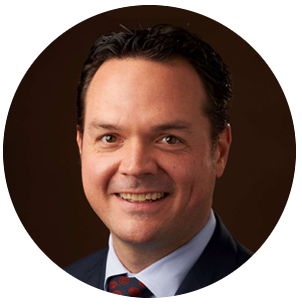 Hastings possesses over 30 years of law enforcement experience between the Tulsa Police Department and Tulsa County Sheriff's Office with experience servicing in Patrol, Major Crimes, Special Operations, Motorcycle Unit and Cold Case Investigations Unit. In addition, Siegfried is the current Chairman of Oklahoma Department of Corrections and past Chairman of Oklahoma's Office of Juvenile Affairs. He also served as one of the seven Commission Members of Oklahoma's Bureau of Narcotics and Dangerous Drugs.
Siegfried brings more than 20 years of leadership experience in the private business and current COO, MRO international Divisions for The NORDAM Group LLC, with responsibilities including; operations, supply chain, strategy, quality information technology and business-development roles specific to aerospace manufacturing and repair industry. 
He is chairman of the board for community healthcare-provider Ascension St. John Medical Center, past chairman of the State Chamber of Oklahoma, and previous president of The Committee of One Hundred – Tulsa, Inc.